Audrey Kaipio
The Champion Maker
The UK's Undisputed No. 1 Posing Coach
Audrey has coached more 1st Place Champions and Pros than any other Posing Coach in the UK. Her unique methods and talent for making champions is simply unsurpassed. Everything in Audrey's life has played a role in honing her exceptional skills and keen eye for detail.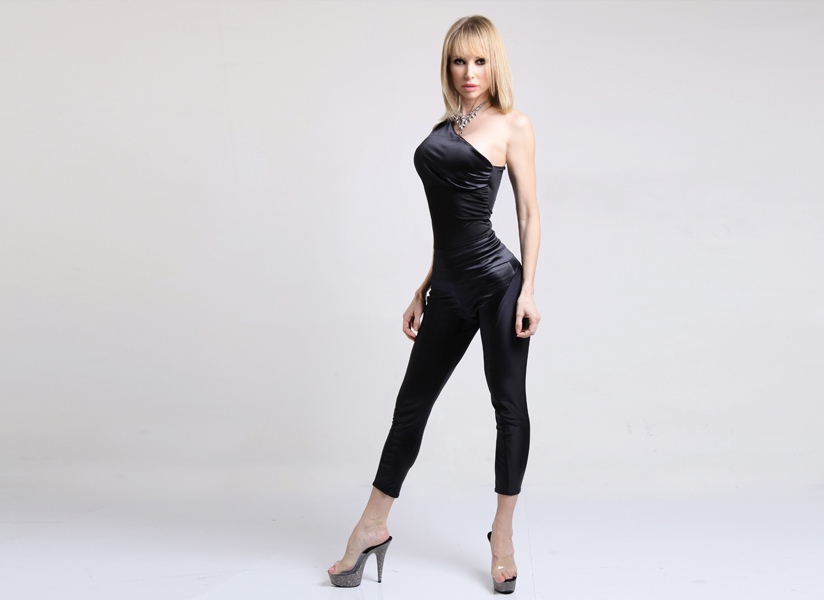 Growing up in a small city in Canada, I was (hard to believe it now) a very shy child, but the pivotal point in my childhood came when my mom enrolled me in modelling school in the late 70's through the 80's. The stars were aligned for me because the best modelling school and teacher in the whole country was in my town! My teacher Mrs. Pots had been teaching catwalk for over 35 years! What a woman! She taught me so much and I'm forever grateful to her. The 80's were a time that catwalk was dominated with a fierce sexy style made popular by the Super Models of the time, Naomi Campbell, Christy Turlington, Cindy Crawford. I excelled in modelling school and loved being in fashion shows. Our lessons at school consisted mainly of catwalk modelling but we also had lessons in makeup/grooming, interview skills, photographic modelling, dance and acting. It was a young girl's heaven! I would practice my T-walk for hours in front of my parents' bedroom wall mirrors. My 1st T-walk in front of a live audience was in 1983. I loved everything about it and was hooked. Fitness Model Shows were still several decades away from even being invented but when they were finally created later on, they followed the T-walk formation and style prominent in fashion modelling.
I relocated to Vancouver in the 90's and went on to acting school and also dancing and performing. Performing in live shows was the best performing education ever. I learned how to draw in a difficult audience and differentiate what works and what doesn't. These accumulated skills would prove immensely useful as a posing coach. These skills I now teach to my students to draw in the judges.
In 2000 I moved to London, England to further my acting career and was thrilled to be picked up by a major commercial acting agent (a number of TV commercials followed). I also qualified as a professional makeup artist from the London College of Fashion as I loved all things associated with glamour and glitz.
I pursued acting and loved the jobs I got, but I wasn't able to pay the bills so in 2003 I decided to qualify as a Personal Trainer since I loved going to the gym. I loved the knowledge I gained and continued going on Personal Training and Nutrition courses in the UK and California. However, working as a PT, I was literally living in my gym clothes 24/7. I thought to myself…..where has all the glamour gone and how can I get it back? I found the answer in the back of Oxygen magazine. I saw Fitness Model contest listings in Canada and America and in a Eureka moment they seemed like the solution to my problem! I searched high and low but, I couldn't find any contests in the UK except for traditional bodybuilding or figure shows.
In 2005, as their PT and Massage Therapist, I did a 36-city tour with Queen the rock band as they reformed with Paul Rogers as their lead singer and went on their first tour in decades. Being around true stars and professionals showed me first hand how true professionals rehearse, prepare and perform to entertain 10,0000 people strong crowds. It was truly inspiring and the 5-star hotels and private planes were quite fun too!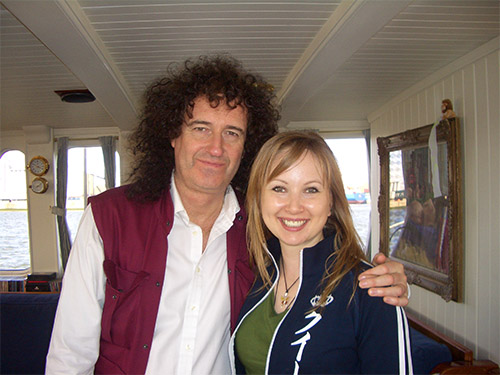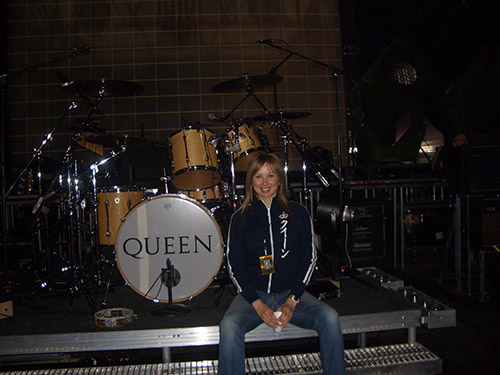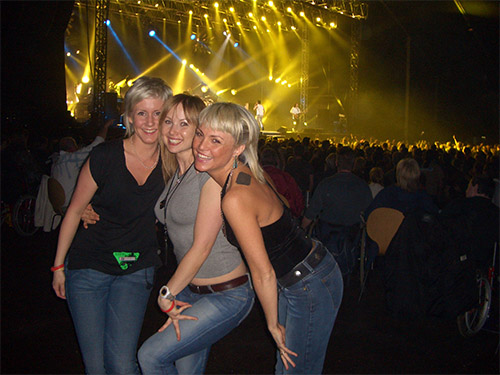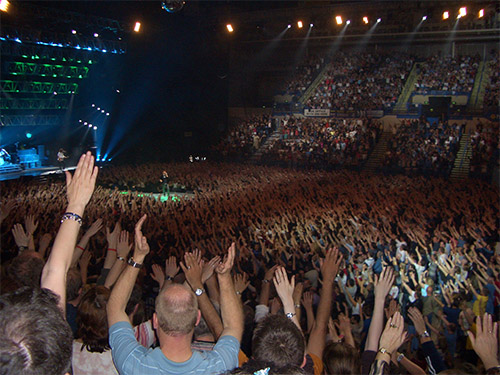 I flew back to Canada in 2005 to watch my first fitness model show in Toronto (FAME). I was in awe of the event and the glamorous women and men. Fitness Model shows had only been around for 5 years so the male and female contestants seemed confused on how to pose in this new category. The guidelines given were to pose like fashion models, but the girls and guys were still hitting stiff figure or bodybuilding poses.
Pumped up after seeing the Competitions in Canada I wanted to compete in the UK, but despite my search I could not find any info or other competitions until FAME branched out to the UK.
In 2007 I entered my 1st show and I showed up excited, only to find out there was only 1 other competitor (a male fitness model) in the WHOLE show. So my friend who came with me entered on the spot (Ladies Muscle Model) and hence now there were 3 competitors in the WHOLE show! Needless to say I won my category (Fitness Model). I couldn't believe that this was it in the UK! Only 1 show and 3 people in it! I wanted to help grow the competition industry in the UK to what it is today. That is what I set out to do.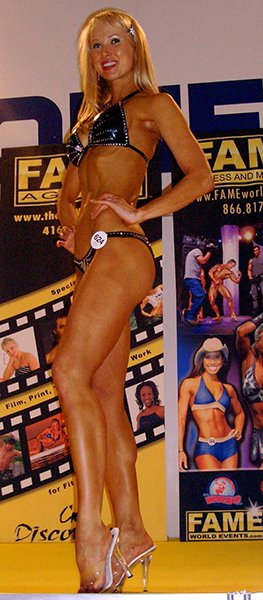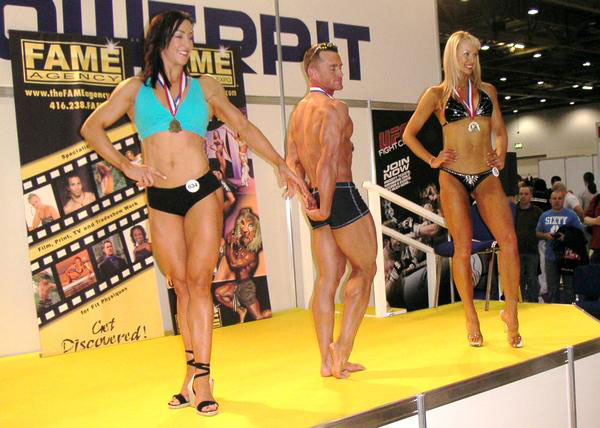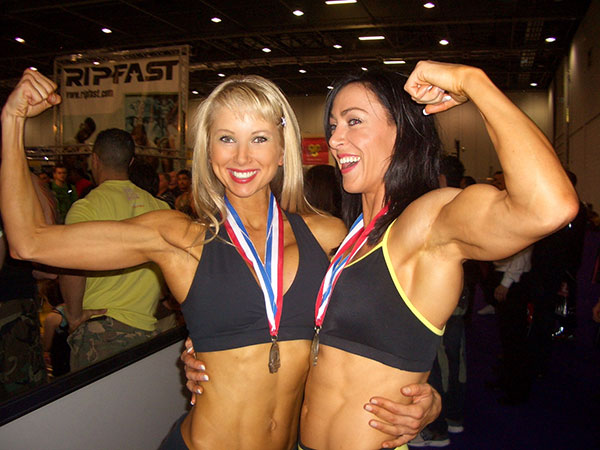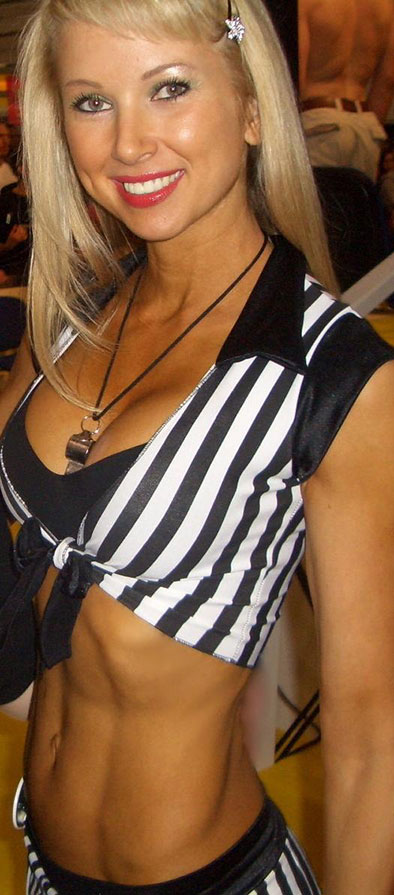 First I set a goal to appear on a cover of a magazine and subsequently launch my fitness modelling career. I landed my 1st cover in 2008, with 3 more covers to follow and numerous articles in magazines both as a Fitness Model and Writer.
Cover Model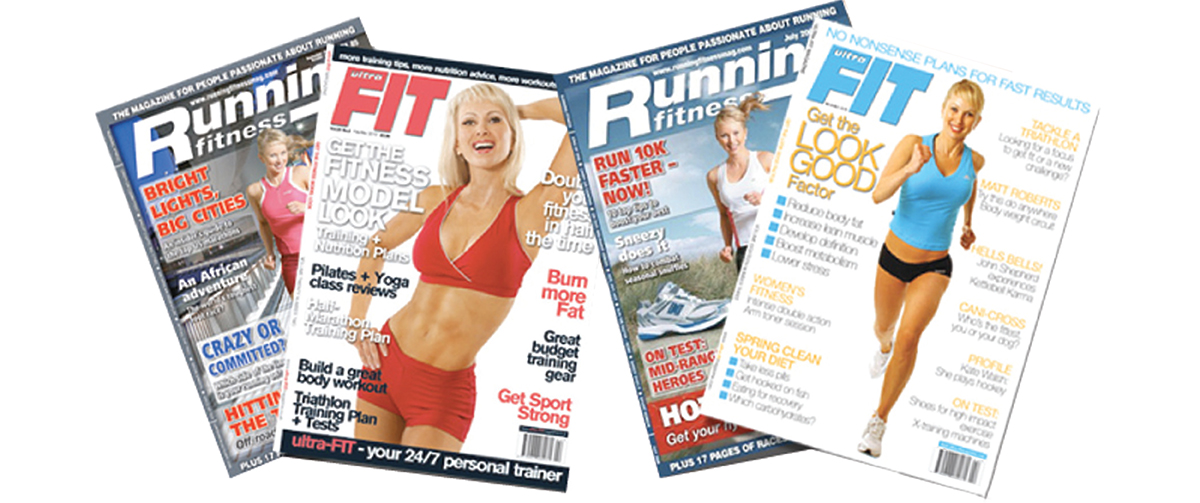 That same year the UK FAME show secured a new UK Promoter so the contestant numbers 'leapt' from 3 to 25! I co-hosted the show alongside Rob Riches and was the head judge. I ran the first Fitness Model Posing Camp in the UK that year. I had a whopping 4 girls show up! I got my first contest prep client (Francesca) and transformed her body with training and diet and taught her how to pose. My 2nd client flew in for the show and we began to work on her Posing. Natalie Mihn became my first Champion in 2008 with Francesca taking 2nd to her! The following year, 2009 I had just one prep and posing client in the show (Eleni Plakitsi). I transformed her body and posing and she won! I felt like I had the magic touch. The industry was so small and most people entered the show without a prep coach or a posing coach or they used a bodybuilding coach. Noone had a clue what to do! There were no other shows at all and the contests were still unknown. FAME was the only show around for years. From 2009 – 2011 I was the head-teacher for the Camps and the Show Host.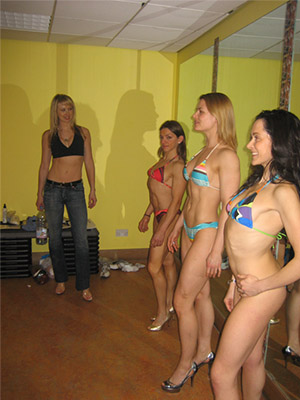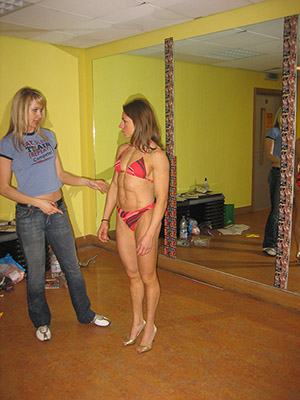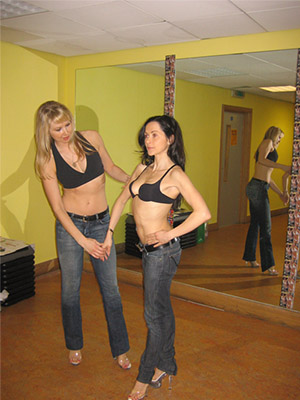 Audrey teaching the UK's 1st Bikini/Fitness Model Posing Camp, 2008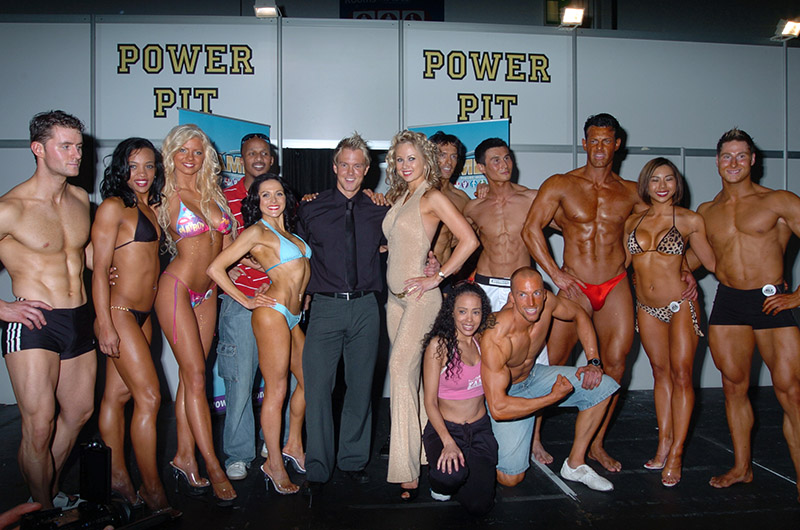 Audrey Cohosting FAME UK 2008 with Rob Riches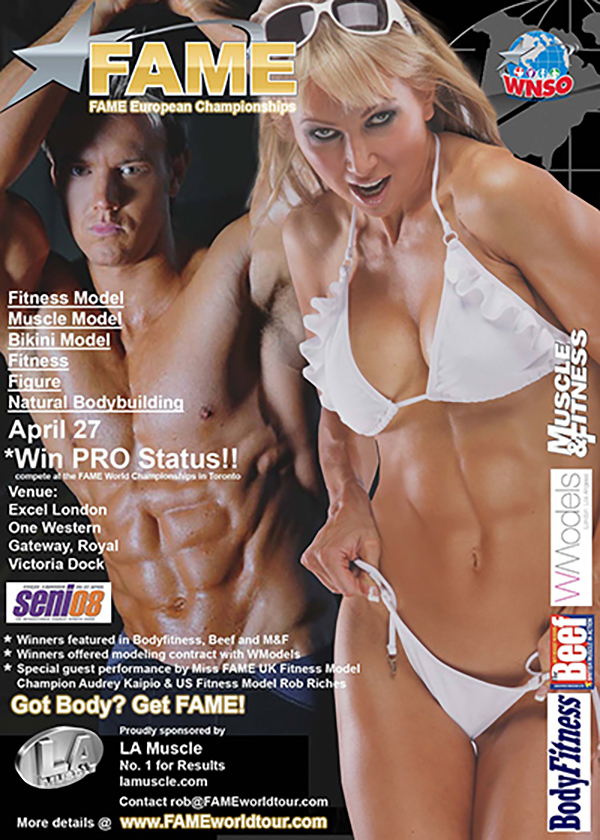 FAME UK 2008 Flyer with Rob Riches
In 2010, as a writer and model for Ultra-Fit Magazine, I published an article called "Enter the World of Fitness Model Contests". Interested people from all over the UK, intrigued about fitness model contest shows that they had never even heard of, started contacting me. Newbies flocked to me to ask for more info. Some of those newbies became big stars of the scene years later including Michelle Brannan who became the UK's 1st IFBB Bikini Pro to be qualified through the 'new' UKBFF bikini category. First, however, she went to win FAME Bikini because UKBFF hadn't even started their bikini category yet.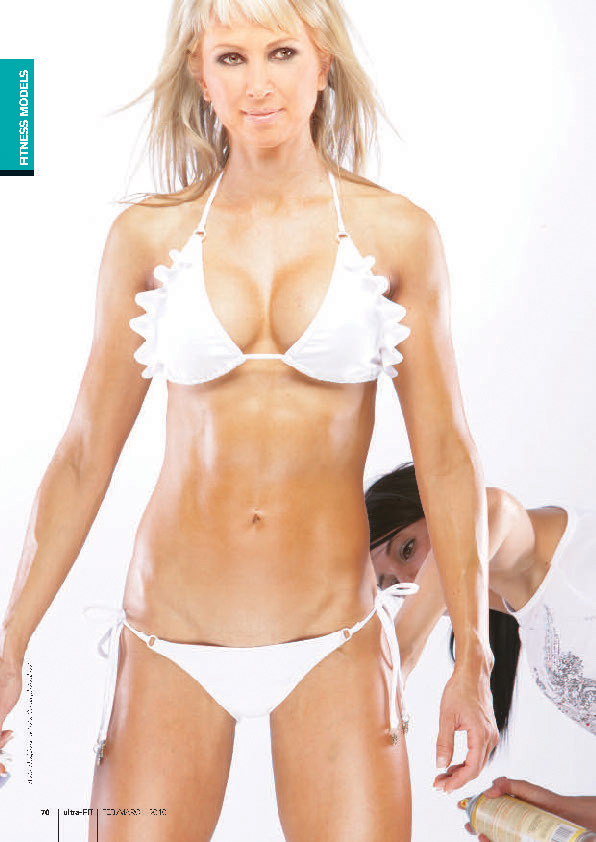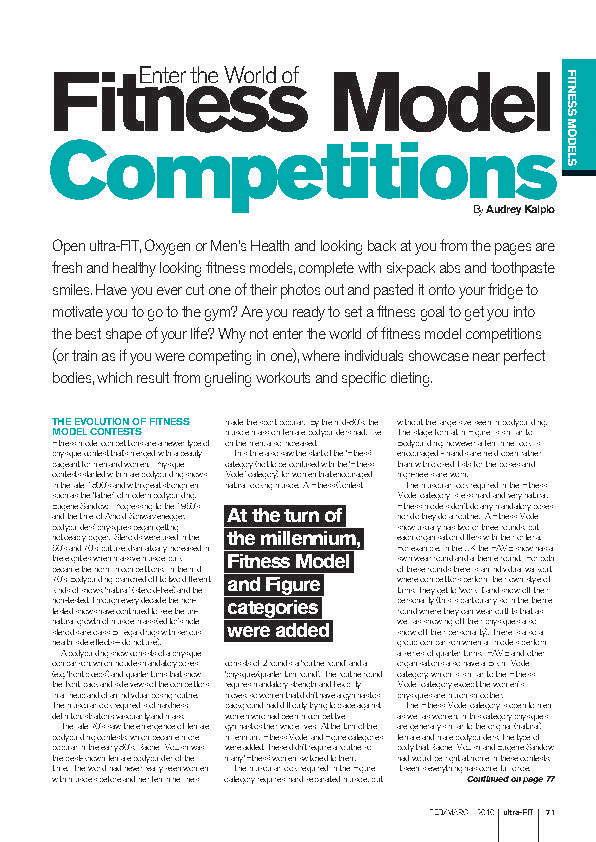 With more female contestants to teach I developed a new style of natural posing for the contests. Each year my students kept winning and my reputation was starting to grow.
Then Muscle Mania/Fitness Britain (the UK Cousin to the American Muscle Mania/Fitness America) popped up a small show and UKBFF started their Bikini Class with about 5 girls (one being Michelle Brannan). A few other small shows FINALLY started popping up as well.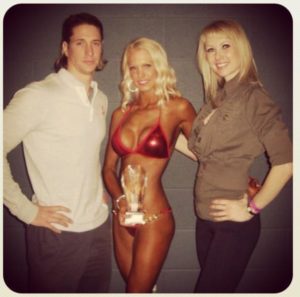 UKBFF Bikini Champion, Michelle Brannan 2011
Posing Coach: Audrey Kaipio
Prep Coach: Shaun Stafford
I was writing articles in Ultra-Fit which were geared specifically towards Fitness Models: I wrote fitness model workout plans, show reports and info about its fascinating fitness model world. Fitness TV (a UK fitness channel) approached me to design a Fitness Model workout series which aired for years. They also aired the 'Ultra-Fit cover model contest' which I ran and helped discover new Cover Models for Ultra-Fit Magazine.
ULTRA FIT COVER MODEL CONTEST:
FITNESS TV'S FITNESS MODEL BODY WORKOUT: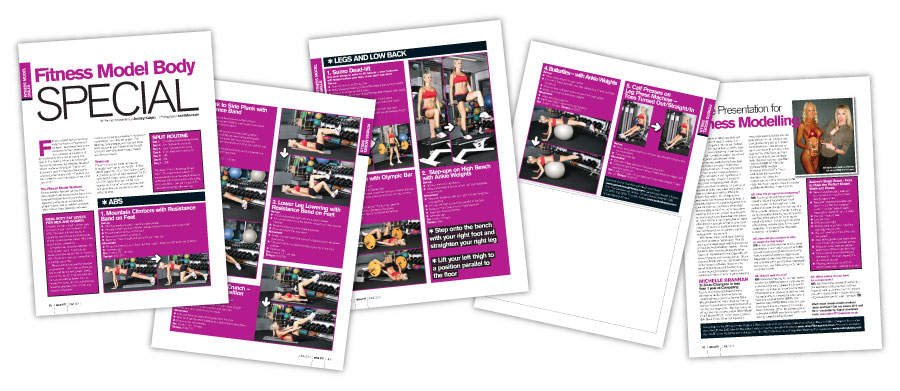 Ultra Fit – Cover Model Search: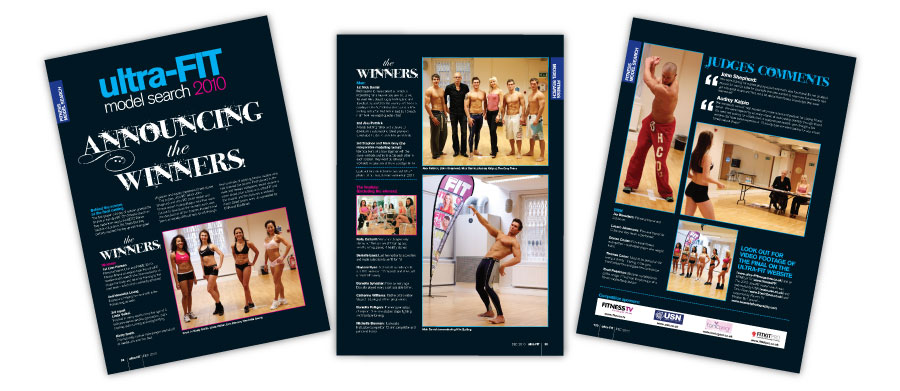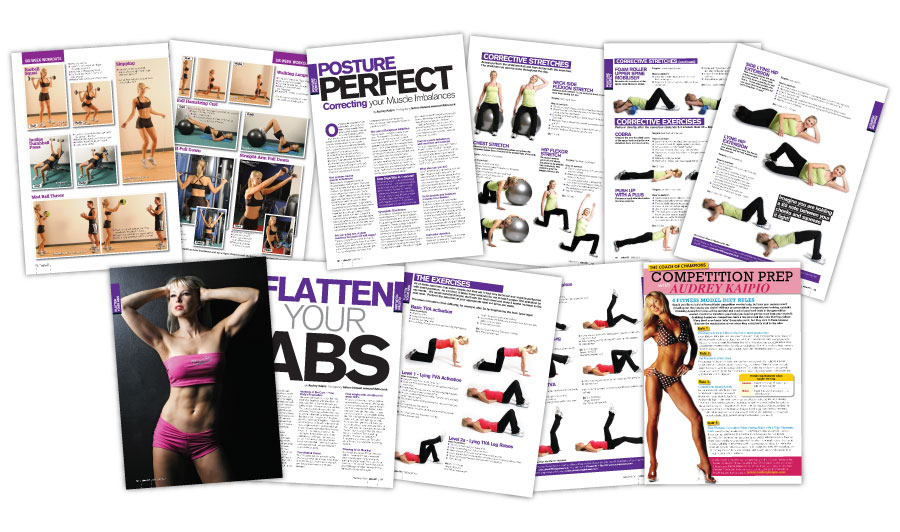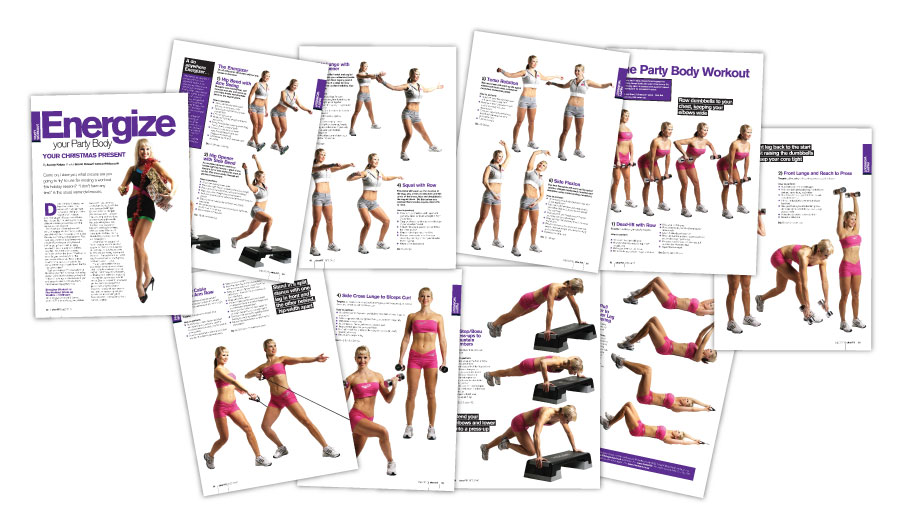 In 2011 I had my 1st male Posing client. The newbie Shaun Stafford came into my studio.(now the 2x WBFF World Champion!). What a great student! He never questioned anything I assigned him to prepare and came back with his homework done every lesson. His signature moves that I gave him he still does to this day!
From early in my Posing teaching I developed a razor sharp eye to pick Poses that actually made the competitor look better than they are! Hiding flaws and highlighting good points while making the whole body look symmetrical and the pose very natural. Plus I am able to bring out their own unique stage personalities so all of my students have a different style on stage.
The UK was starting to buzz with Fitness Model fever for both Fitness Model magazine modelling and competitions! I was spreading the word and everyone wanted to be part of it.
In 2012 Muscle Mania/Fitness Britain asked me to judge their show and I co-hosted the Hercules Olympia show and taught a camp for them. Angie Weston launched her show Miami Pro and I became the show host and head teacher for the camps.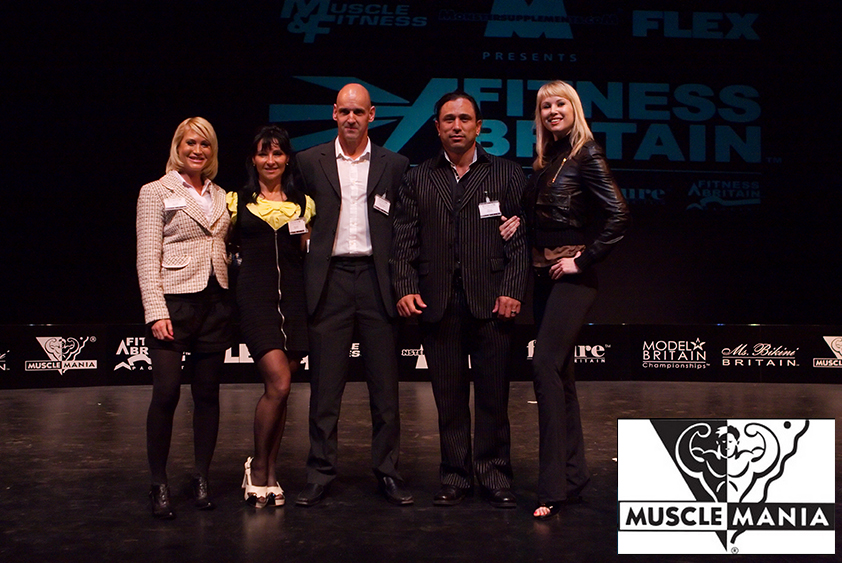 Audrey Judging Muscle Mania/Fitness Britain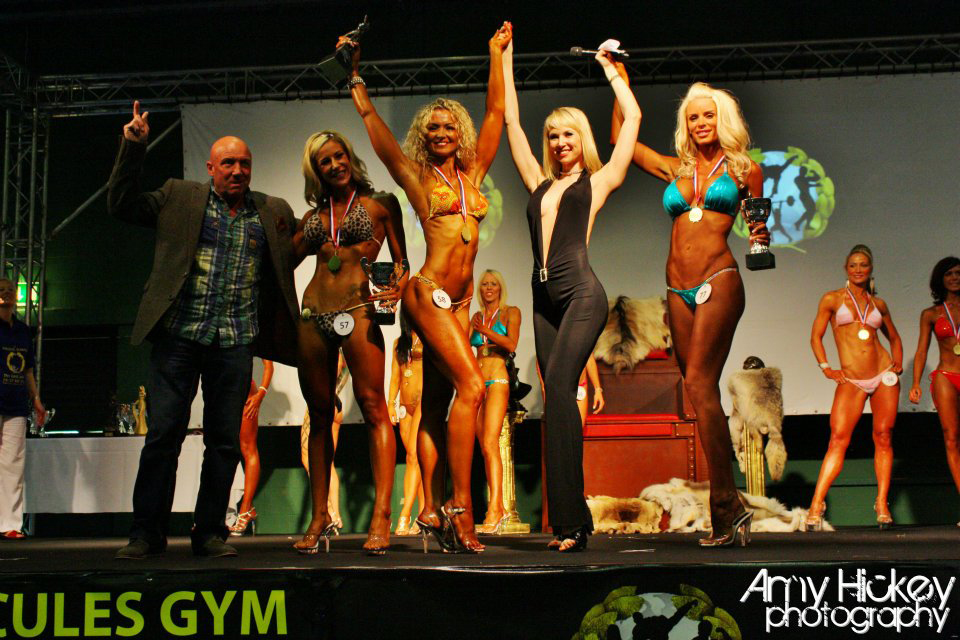 Audrey Cohosting Hercules Olympia
At the first Miami Pro show 2 of my Posing students became household names after going viral from being on stage at MP (Andreia Brazier, in her black angel wings and James Alexander-Ellis). My student Mellisa Hayward also won the bikini round and went on to become an IFBB Bikini Pro. History was being made!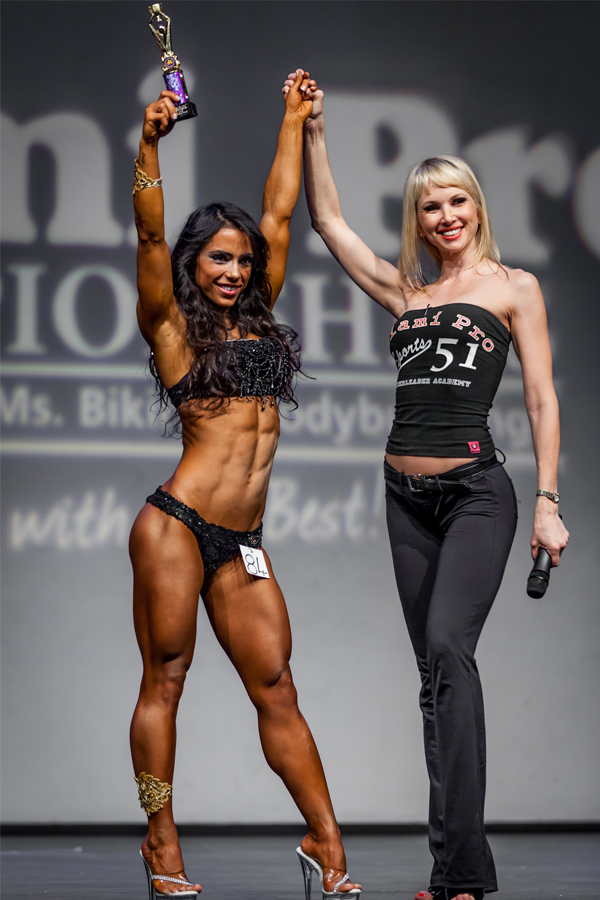 Andreia Brazier
Miami Pro Muscle Model Champion
2012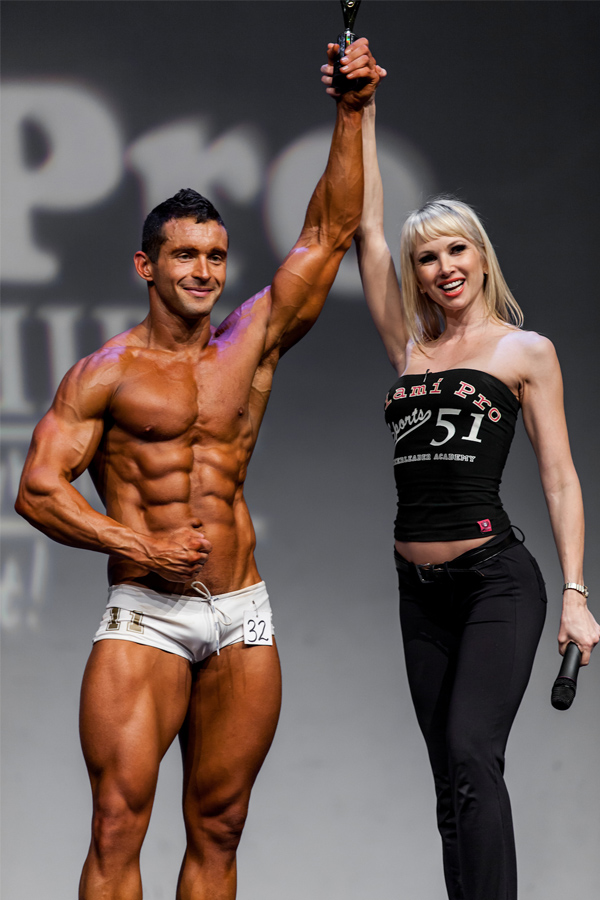 James Alexander-Ellis
Miami Pro Muscle Model Champion
2012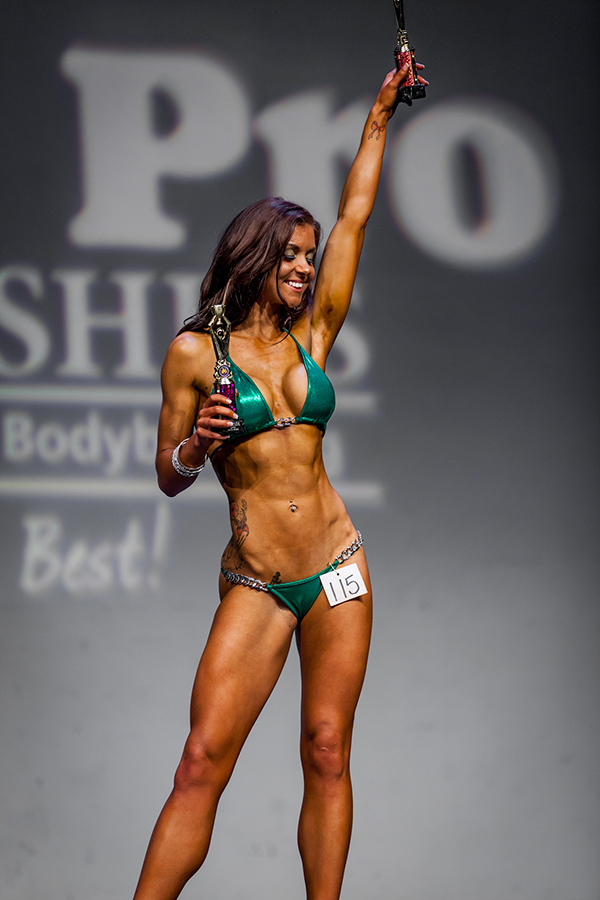 Mellisa Haywood
Miami Pro Bikini Champion
2012
That summer the Britts came from London to Toronto for the WBFF Worlds and Andriea Brazier and Shaun Stafford took the world titles at the WBFF!  My 1st two WBFF World Champions! I was so happy to be there to cheer them on for this life changing day. It was after this show that Shaun came up with my now famous tagline "The Champion Maker". It instantly stuck!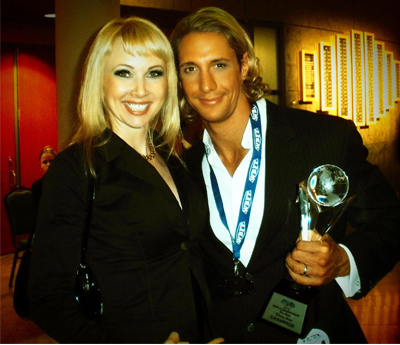 Shaun Stafford, WBFF World Champion 2012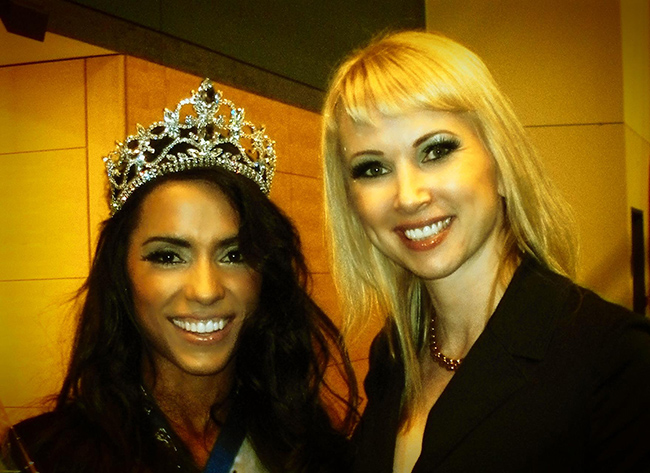 Andreia Brazier, WBFF World Champion 2012
Newbies were hungry to win shows but to also be on the cover of a magazine. I taught a sell-out workshop alongside Fitness Photographer Simon Howard "how to break into fitness modelling'. I wanted to share all I had learned with all the fitness model contestants. From the workshop my Posing student Susie Woffenden was featured in her first Fitness Model Magazine Cover and many others were published too.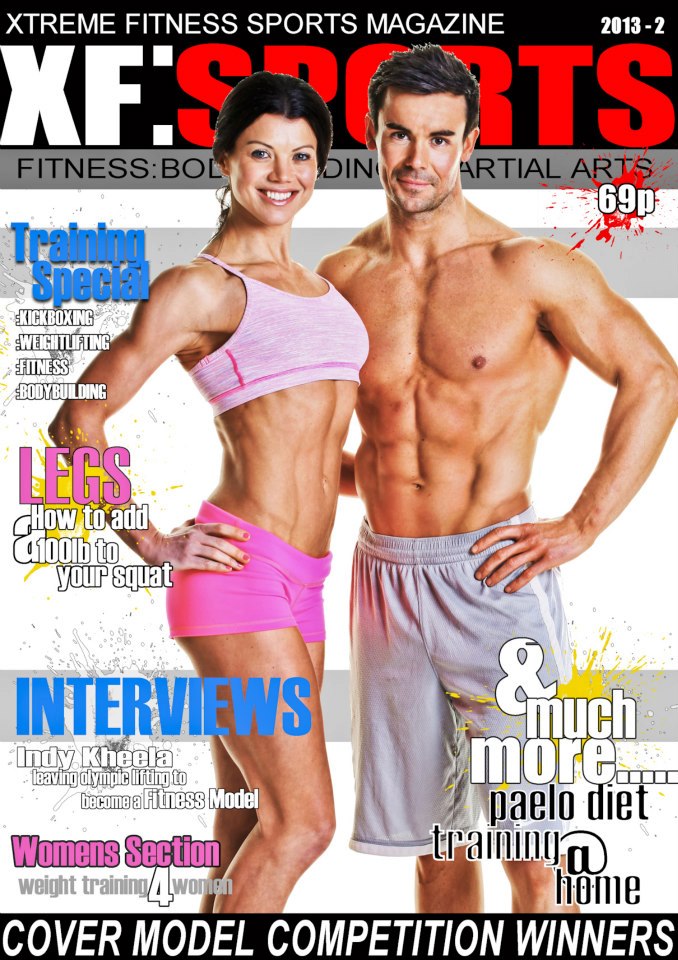 The competition industry was growing in the UK. The UKBFF bikini category had grown and UKBFF launched the Physique category in 2012. Miami Pro was always sold-out. Smaller shows were popping up everywhere too.
I kept 'churning out' the Champions. My teaching style, methods and my eye for pulling the best out of my students worked every time. My eye for details with Posing was razor sharp. I decided to focus solely on teaching my posing system and no longer prepping clients, thus becoming (possibly) the World's only full time Posing Coach.
In November 2013, Paul Dillett's WBFF show – The Victoria Secret Show of the Fitness Industry – finally came to London with more bells and whistles than ever before. I had been travelling to Canada to watch the WBFF Worlds for the past 2 years so I was super excited to have this glamorous show on UK soil. It turned out to be their biggest and best show yet. My students, including: Sandra Radava, Diego Sechi, Don Akim, Iwona Swanser, Rachel West, Neringa Adamonyte and Michelle Gaynes won most of the pro cards and 1st place titles, thus adding to the list of my 50+ students that I helped win their WBFF Pro Cards. I developed a style of WBFF Posing that has evolved over the years and set a standard in the industry.

Stewart Armstrong launched Pure Elite and I came on board as the show host and head camp teacher – the fastest growing Fitness Model show in the UK. I continue hosting and teaching for both Pure Elite and Miami Pro. With so much going on the highlight of my summer is flying out to the WBFF World Championships to watch my students dominate the world stage and to celebrate their success.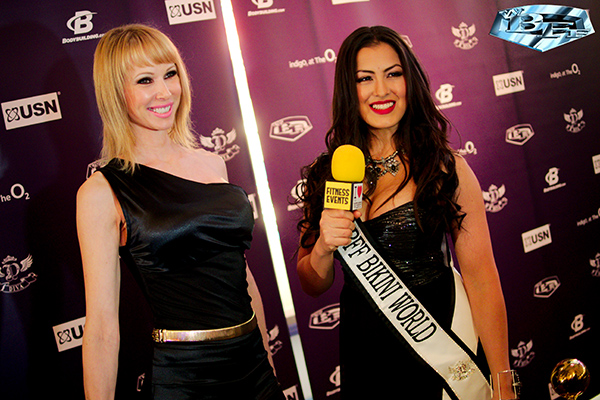 Audrey interviewed on the WBFF Red Carpet London 2015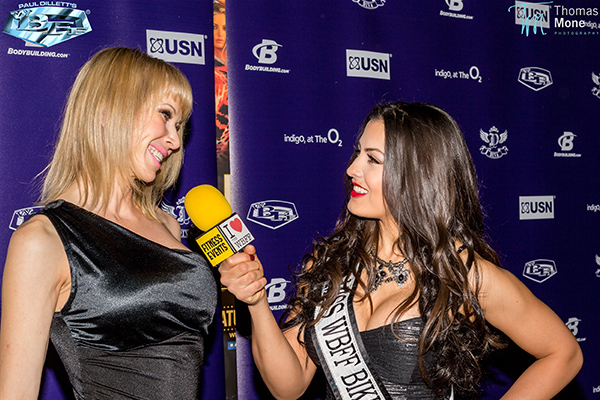 Audrey interviewed on the WBFF Red Carpet London 2015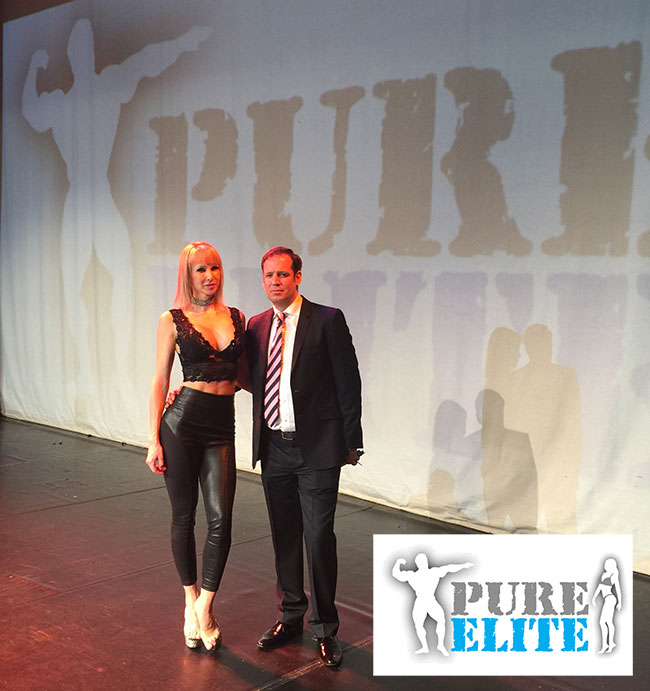 Audrey Host of Pure Elite With CEO Stewart Armstrong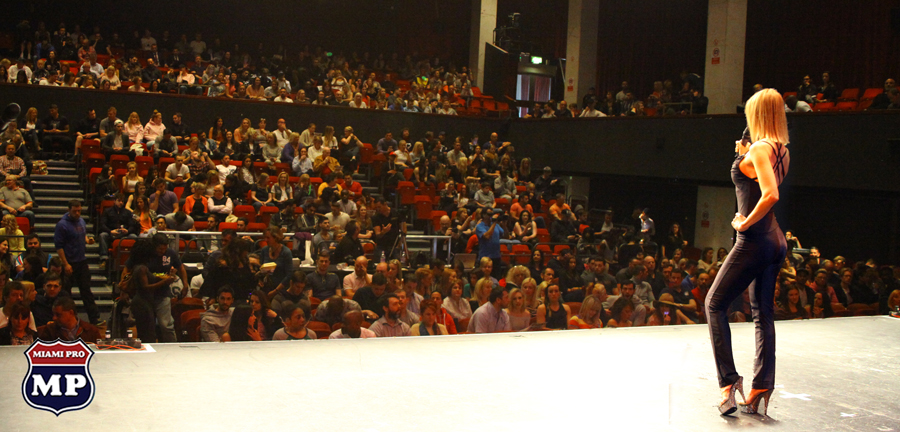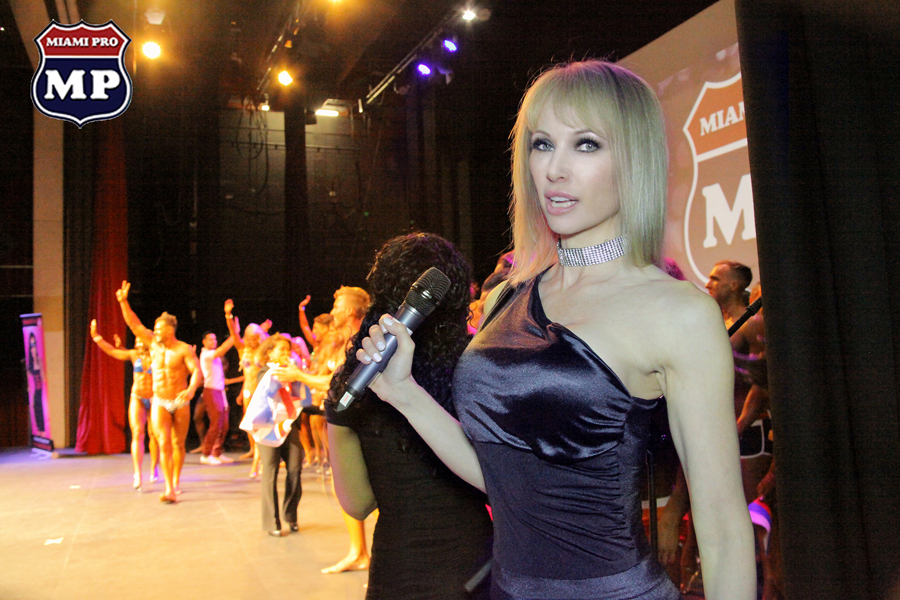 I never would have imagined that the UK contest world would grow to the size it is now after its meager beginnings, but I am proud to say I was there from day 1 and it has been a fun ride so far. I can't wait to see who is going to be the next newbie of mine to become the next big fitness superstar and to watch the shows grow to the next level. There are still even bigger and better things to come!